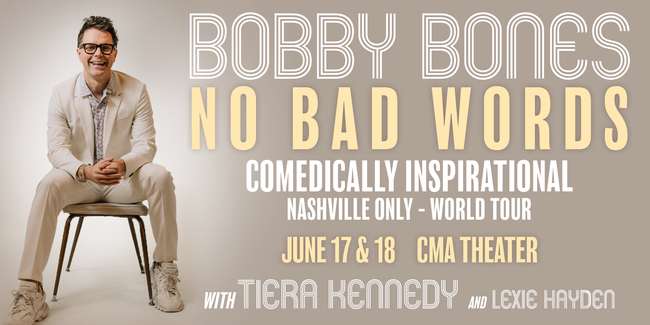 Bobby Bones announced a special two-night stand at the CMA Theater in Nashville, Tennessee with Bobby Bones: No Bad Words – Comedically Inspirational – Nashville Only – World Tour.
The two shows will happen on June 17th and June 18th with special guests Tiera Kennedy and Lexie Hayden set to open. Tickets will go on sale this Friday, April 29th at 10 a.m. CT right here on bobbybones.com. The show will feature his signature clean comedy with some inspirational stories.
Special guests for the two-night event Kennedy and Hayden have both been on the Bobby Bones Show for appearances and performances. Kennedy recently released a self-titled EP, and Hayden is a previous BBS intern and was just on MTV's show Becoming a Popstar.