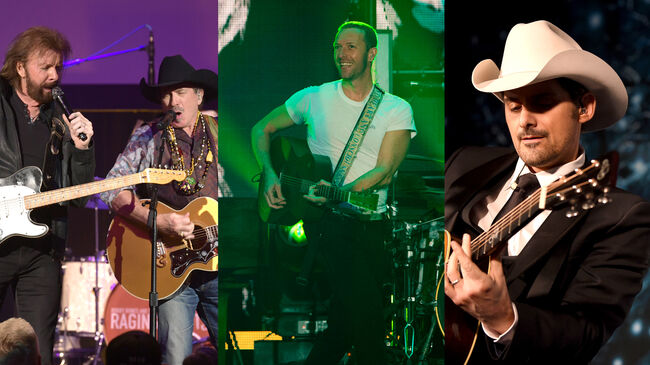 A listener called into The Bobby Bones Show to share that she had recently gone through some really difficult life stuff. With life being hard, she heard Coldplay's "The Scientist" and it automatically made her cry because of what's going on in her life. She wanted Bobby Bones to share the songs that help him go through emotions if he ever feels like he needs to cry.
Bones shared that he likes a lot of slow, sad songs but he definitely has a list of top 5 songs guaranteed to let him go through his emotions. His list included songs from Coldplay, R.E.M., Brad Paisley & Alison Krauss, Eric Clapton, Brooks & Dunn and Reba McEntire.
1. "Fix You" by Coldplay
2. "Everybody Huts" by R.E.M.
3. "Whiskey Lullaby" by Brad Paisley & Alison Krauss
4. "Tears In Heaven" by Eric Clapton
5. "Cowgirls Don't Cry" by Brooks & Dunn and Reba
Photos: Getty Images